"My Adventure" – Events Organizer Pro, was created through the love for sports in nature and the organizing of sports activities and events that combine the unique mountains of Epirus Greece, the unique natural environment and the urban landscape of Ioannina.
Starting in 2011, My Adventure counts a significant number of events in Epirus and other regions, implementing actions such as:
mountain running (trail running) races,
running events,
mountain bike races
bicycle climbs,
ski mountaineering,
skiing & snowboarding and more
Since November 2017, the Anilio Ski Center of Metsovo Municipality (Anilio) has been added to the Company's potential Park) in the Prefecture of Ioannina. My Adventure investing in a long-term planning is not only limited to the upgrading and management of the H.K. and the Chalet, for which most of the work has already been completed and is in operation since 31/01/2017, but also to the design and planning actions for every season of the year. In this context, Anilio Park was born, a special meeting point, at the crossroads of Macedonia-Epis-Thessaly. A park full of life and action for everyone, children and adults, as it offers skiing, snow skiing, trekking, mountaineering, cycling, climbing, excursions, alternative ways of relaxation and fun.
The leading organization-institution is Zagori Mountain Running, which hosts 2500 athletes from 40 countries and takes place every year in Zagori (Ioannina Prefecture), every July.
The quality, expertise, safety, high standards and excellent know-how that make up My Adventure, they result in the events being an experiential experience for the participants and spectators with multiple benefits for them and for the community.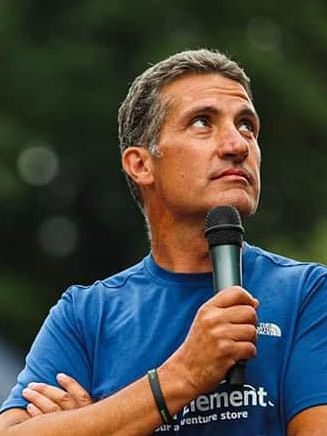 Vasilis Tzoumakas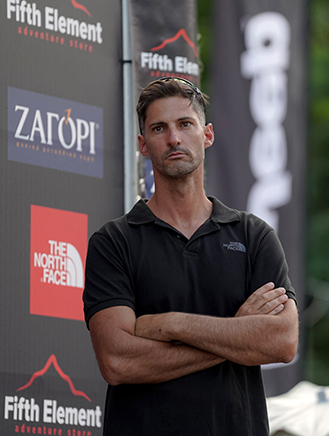 Alexandros Kalogiros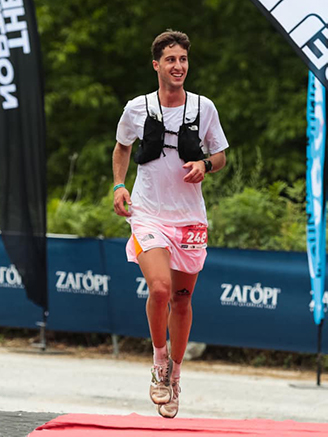 Apostolos Tzoumakas
Over the years, My Adventure has developed important and long-term partnerships. It is essentially about the valuable fellow travelers who support us every step of the way!